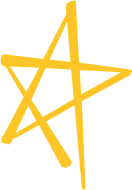 4th Annual Lilly's Lemonade and Bake Sale for a Cure
The 4th Annual Lilly's Lemonade for a Cure was a huge success, thanks to the efforts of the Suetta family, who baked and prepped for days, then on Friday, they baked and frosted 1,000 cupcakes of various flavors and styles. Shelly, Derek, and the girls were unsure if the event would be successful with everything else going on, but it turned out this was the best year yet! The sale opened at 9:00 am on Saturday, and by noon they were sold out with $5,500 in sales! It was so successful a second lemonade stand and bake sale will take place in the fall of 2020. Lillyanna had the idea four years ago to host a lemonade stand for her little sister Emma, since then, a total of $13,600 has gone to cystinosis research.

A sweet thank you to the Suetta Family, for your baking skills, and to the Etna community for supporting Emma Grace and cystinosis research. Together we shine bright!