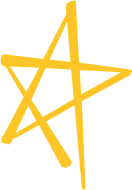 Participating in research may be an unfamiliar concept; however, enrolling in studies is a valuable opportunity for patients and families to help accelerate breakthroughs in treatments for cystinosis. Please visit the NIH Clinical Trials website to see a complete list of cystinosis clinical studies.
Stem Cell Therapy for Cystinosis - UC San Diego
The Food and Drug Administration approved the first stem cell and gene therapy clinical trial for six adult patients with cystinosis in November 2018. 
Volunteers – Note: Phase I/II of the clinical trial recruited all six volunteers. The next phase of the trial will be conducted by Novartis,  information will be posted as soon as it is available. 
The Phase I / II human clinical trials were held at UC San Diego Health in San Diego, CA. The recruitment period for this phase has been completed. Individuals were 18 years or older with specific eligibility requirements to participate, listed below. The subsequent phases of the clinical trials may include children, however, timing, and approvals have yet to be determined. The trials were available to individuals worldwide, though priority was given to U.S. patients.
Male or female who are 18 years and older of age.

Diagnosed with cystinosis, i.e., early onset of Fanconi syndrome, and history of elevated white blood cell cystine level and/or history of or presence of cystine crystals in the eye.
Must be at least one year post kidney transplant status.
Must have adequate blood, thyroid, kidney and liver functions.
Must be willing to use highly effective contraception whether male or female.
Must be willing to comply with the study restrictions and requirements.
Must be willing to discontinue cysteamine therapy (oral and/or eye drop) for various periods of time while in this study.
Must have a family or friend caretaker available at all times during the study. 
Does Cystinosis Affect Brain Function? New Study Seeks to Provide Answers
This CRF-funded study is now recruiting patient volunteers. Dr. Sophie Molholm's project aims to gain a better understanding of how brain function is affected by cystinosis, focusing on auditory and visual processing and memory. Contact Ana Francisco at ana.alvesfrancisco@einsteinmed.org or call (718) 862-1824 for more information. Download PDF of Brain Study Flyer. 
Characterization of Distal Myopathy and Dysphagia in Nephropathic Cystinosis and Evaluation for Muscle Regenerative Capacity
Research Study
NOW OPEN TO ADULTS 18+ YEARS
Dr. Reza Seyedsadjadi and Dr. Florian Eichler of the Massachusetts General Hospital (MGH) Center for Rare Neurological Diseases are conducting a study to learn more about muscle weakness and swallowing difficulties in Nephropathic Cystinosis and the ability of these muscles to regenerate (rebuild themselves). This study is currently funded by the Cystinosis Research Foundation (CRF).  
For more information about the study click here. 
Therapeutic Strategy for Cystinotic Nephropathy with iPS Cells, Dr. Benjamin "Beno" Freedman, PhD, University of Washington, Seattle, Washington
The goal of our CRF project is to use human mini-kidneys as surrogates for patients, to explore the potential of kidney regeneration, gene therapy, and drug discovery for cystinosis. We are seeking to recruit patients with cystinosis, and turn their urine into stem cells and kidney grafts, which we will test for transplantability. There is no obligation. Study participation is on a purely volunteer basis and is free of charge without compensation. If you are interested in joining the study or have questions about it, please contact Dr. Freedman for more information at benof@uw.edu.   
The Effect of Resistance Exercise on Muscle Dysfunction in Cystinosis
A CRF research study being conducted by Richard Reimer, MD, Associate Professor of Neurology, Stanford University School of Medicine, Palo Alto, California. If you are interested in participating in the study please contact Dr. Reimer at rjreimer@stanford.edu for more details.
Phase 2 Study ELX- 02 in Patients with Nephropathic Cystinosis Montreal, Canada – POSTPONED
As many of you know, we launched the trial last fall and recruited the first small cohort to test a range of doses for effect on WBC cystine and safety. This first round identified the dosing threshold at which ELX-02 begins to reverse cystine accumulation and showed no auditory or renal side effects. The preliminary results from this study have shown clear biologic activity and are very exciting. However, due to study design limitations, this study has been stopped and a new design is being considered. Also, with the unexpected arrival of the COVID19 epidemic, most such clinical trials are suspended in North America.
In the interim, we will use the time to study our new CtnsW138X mouse model to ascertain whether early ELX-02 treatment can prevent Fanconi syndrome. I will keep the community updated from time to time on the CRF registry website.
For further information, please contact Dr. Paul Goodyer of McGill University Health Center in Montreal, Canada or call for more information at (514) 412-4400 ext. 22953 or email Murielle M. Akpa, PhD, murielle.akpa@muhc.mcgill.ca.