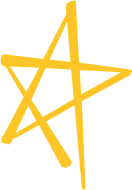 CRF and Canadian Families Unite to Fund Research
Canadian cystinosis families are committed CRF partners working with CRF to fund research that will lead to better treatments and a cure.  Families across Canada continue to organize and plan events to raise money for research. The Cystinosis Awareness and Research Effort (CARE) has partnered with Canada Helps to establish the Canadian Cystinosis Research Foundation.
This fund is administered by Aqueduct Foundation and allows for an efficient and effective fundraising process ensuring Canadians who donate using the button below will receive a charitable tax receipt. When you donate through Aqueduct, be sure to select the Canadian Cystinosis Research Foundation from the dropdown menu after entering your donation amount. Canadians also have the option to donate directly to CRF if they so desire however, no charitable tax receipt will be issued. 
Working together our two countries have united in our efforts to raise awareness about cystinosis, advocate on behalf of all children and adults with cystinosis, and ensure that we will fund the most qualified researchers in the world. Since 2016, Canadian families have hosted a variety of fundraising events ranging from lemonade stands to bake sales to golf tournaments. Through these events, Canadian families have directly funded CRF research with $1,011,762 in grant payments through the Aqueduct Foundation.

CRF is incredibly grateful for the support of our Canadian cystinosis families and friends. Together we are uncovering the mysteries of cystinosis for improved treatments and a cure!